Tell me about Life Interpretation, Inc. Sign Language Interpreters.
Life Interpretation, Inc. takes care to match the interpreter's experience and expertise to the needs of the client.  We also try to arrange for preferred interpreters for the parties involved.

We offer Interpreting services In American Sign Language (ASL), Pidgin Signed English (PSE), English Sign Language, Tactile Interpreting and Spoken English.

Sign Language Interpreters are either nationally certified by the Registry of Interpreters for the Deaf, Inc. (RID) and/or have passed their minimum standard proficiency test required by the State of Iowa in order to practice interpreting as a permanently Licensed Interpreter.

Life Interpretation, Inc. is HIPAA compliant.  All services are provided in accordance with State and Federal guidelines regarding confidentiality and privacy.

Sign Language Interpreters comply with the RID Code of Professional Conduct (CPC).

Available in all settings, wherever communication takes place.

Specialties in tactile interpreting, mental health, medical appointments, employment and work place services, oral interpreting, domestic abuse and sexual abuse, conferences, trainings,  and one on one.  
 What are the benefits of hiring a Life Interpretation, Inc., Interpreter?
Assuring equal access of communication

Compliance with State and Federal laws

Ensuring non-biased accuracy of information
Other Services Life Interpretation, Inc. Offers.
We offer and/or coordinate Spoken Languages upon request: Spanish.
We can coordinate translation services upon request.

Life Interpretation, Inc.
Life Interpretation, Inc. coordinates interpreting requests. When contacting Life Interpretation to coordinate one-time or ongoing appointments for interpreting services, please have the following information ready:
Date, time, duration and location of the appointment(s).

Names of the parties involved, both deaf and hearing.

Type of setting (e.g., job interview, doctor's appointment, etc.).

Billing information
Interpreting services exceeding one hour could require more than one interpreter.  Team Interpreting is available.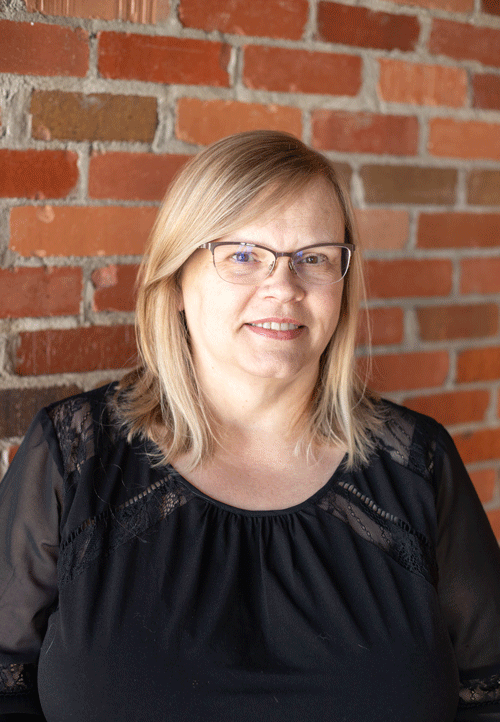 Peggy Chicoine - Director
RID: CI &CT
Hi, my name is Peggy and I have been interpreting for over 35 years.  After high school I attended Augustana College to study Deaf Education and Elementary Education. A year and a half later I transfered to St. Paul Technical Vocational Institute and graduated with a certificate of completion of the Interpreter Training Program (ITP). Immediately upon graduating, I became a freelance interpreter in a variety of settings: medical, legal, educational, social services, post-secondary, mental health, workplace settings, religious settings, and platform interpreting (conferences, workshops and trainings). I am actively involved in Catholic Deaf Ministry.
I am the oldest of three children of Deaf parents. American Sign Language (ASL) is my first language, English is my second language. I am happily married with four daughters, four son in-laws and eight grandchildren. My family enjoys camping, swimming, canoeing, walks, bicycle rides and playing card and board games.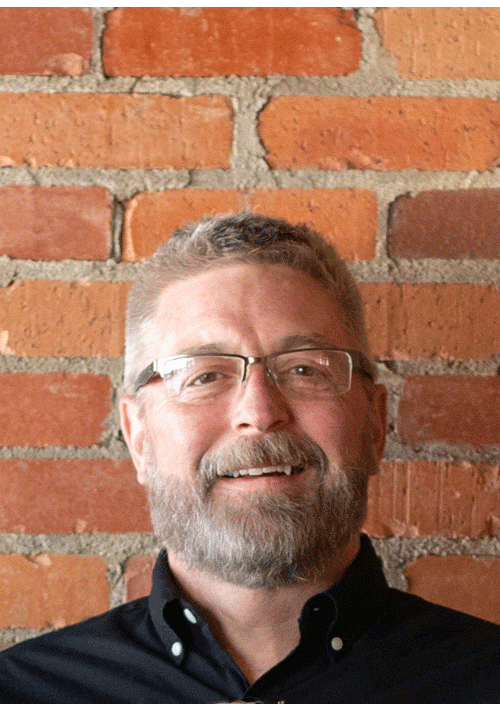 Jeff Reese - Director
RID: CI & CT
Jeff lives to challenge the status quo. As a quasie-native sign language user, Jeff grew up with a deaf extended family member. With intermittent opportunities for continued American Sign Language immersion within his family, Jeff graduated with honors from Iowa Western Community College's Sign Language Interpreting Program in 1988. He was immediately pulled into private practice working closely with Iowa's first deaf vocational rehabilitation counselor. In addition to general community interpretation, Jeff spent seven years working, almost exclusively, with deaf-blind individuals. Later began for a community service agency that hosted a small deaf-services program that he eventually supervised a staff of interpreters and a deaf case manager. Then, wanting to expand in different directions, Jeff was fortunate to found Life Interpretation, Inc. with two like-minded interpreters in 2014.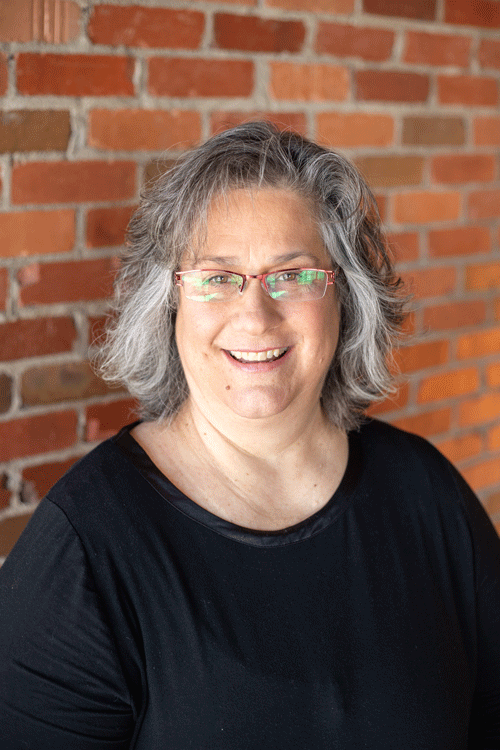 Susan Hardine - Director
EIPA
Hello, I'm Susan Hardine, an Iowa native. I received my training at Pima Community College in Tucson, Arizona. While I was going to school to become an interpreter, I also worked at the Arizona School for the Deaf and Blind. I got a crash course in ASL when I worked with the high school kids! 
I worked as an educational interpreter for 15 years before I decided to work in the community! I love what I do, and I get to meet amazing people who influence my life!
My husband, Mick, and I have three grown boys. Our oldest is married and has made us grandparents of two beautiful girls.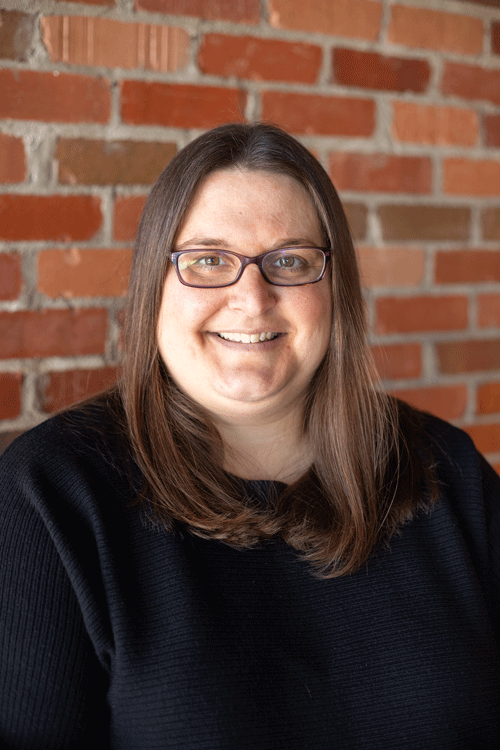 Carrie Wood - Staff Interpreter
NIC, EIPA
Hi, my name is Carrie and I began my interpreting career in 1999 after graduating from the Interpreter Training Program at Iowa Wester Community College. I am permanently licensed to interpret in Iowa and hold a national certificate, NIC, from the Registry of Interpreters for the Deaf. I started working as a staff interpreter for Life Interpretation, Inc. in 2019. Prior to working for Life Interpretation, Inc. I worked in a variety of settings: K-12 schools, post-secondary, medical, VRS, and community interpreting. I currently serve as treasurer for Iowa State Registry of Interpreters for the Deaf (ISRID) and Deaf Iowans Against Abuse (DIAA).
Outside of work, I enjoy spending time with my two daughters, Grace and Kelsey. When my girls are too busy for me, I enjoy the company of my adorable miniature schnauzer, "Holly" Wood.